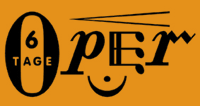 The Island
Historic Background
The Human Zoo
An Ubiquitous Opera
Biographies
The Venue in Düsseldorf
Participants
Press
© 2022 EVKM




Biographies




Andreas Roth
Trombone

Andreas Roth studied the trombone at the Folkwanghochschule Essen and music studies at the University of Cologne. He was a guest student at the ICEM Essen. He completed his concert exam in 1995.

During his studies he was a trombone player with the Essen Philharmonics and later with the Philharmonic Hungarica.

He works as an interpreter of contemporary music. He is co-founder of the Composers Slide Quartett and teaches trombone at the University of Cologne.