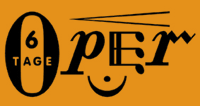 The Island
Historic Background
The Human Zoo
An Ubiquitous Opera
Biographies
The Venue in Düsseldorf
Participants
Press
© 2022 EVKM




Biographies




Antonia Schnauber
Actress

Antonia Schnauber came to London in 1998 to pursue her academic studies, which she completed in 2001 at Goldsmiths College University of London with the Master of Arts in Cultural Studies. The topic of her Masters dissertation and main focus of her research was on German Holocaust commemoration culture.
After having worked on the cultural sector as a writer and researcher, Antonia graduated from the "Academy of Live and Recorded Arts" in London with the diploma in professional acting in autumn 2004.
Several stage performances and intercultural projects in London and Germany followed.

In cooperation with renowned London pianist Mark Troop (Founder of the London Chamber Music Company) Antonia Schnauber developed her first solo cabaret program "I am a stranger here myself", capturing perfectly the atmosphere of 1920/1930s Berlin. The play will go to the Edinburgh Fringe Festival in August 2007.