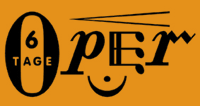 The Island
Historic Background
The Human Zoo
An Ubiquitous Opera
Biographies
The Venue in Düsseldorf
Participants
Press
© 2023 EVKM




Biographies




Jaqueline Hamelink
Cello

She is a cellist who can not sit still.

Although her home is the classical concert hall, she is continously endeavoring to discover new musical and theatrical realms.

Fine Arts, fashion, drama, photography, poetry, design, architecture and music of contemporary composers go hand in hand with her notion of contemporary music theatre.

Movement, singing, dance, acting, designing, creating her own projects - in short: playing for and with a new and flexible audience - that is what her heart beats for.

With her cello strings she wants to touch and break through a wall between mind and emotion.

Jacqueline Hamelink studied cello with D. Ferschtman, M. Iancovici, Ran Varon and Michel Dispa, member of the ensemble of Benzion Shamir, Ron Ephrat, Het Vermeer Kwartet, Ervin Schiffer and Valentin Berlinsky from "Borodin Quartett". With cellist Eduard van Regteren Altena she founded the duo "Dubbleduet", which predominantly plays new music. Through van Regteren Altena the collaboration with the "Mondrian Quartet" came into being.

In addition to her work at the theatre she lectures at the "Factorium Tilburg" and plays regularly with the Metropole Orkest of MCO-Radio Holland.